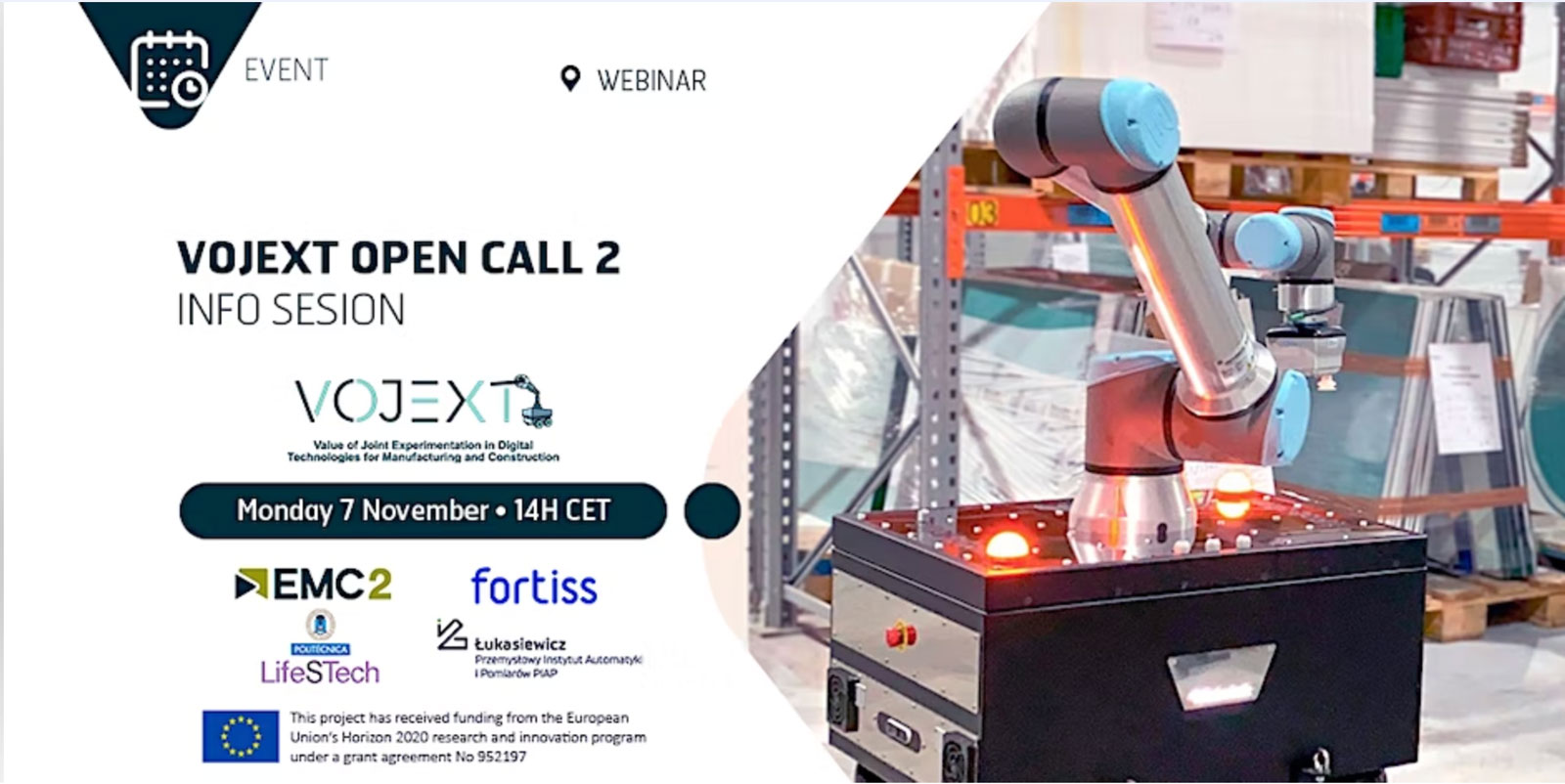 The H2020 project VOJEXT aims to provide a favorable business and technological framework for cognitive autonomous systems supporting human-robot interaction.
The consortium is organizing an Info Session webinar about its second Open Call on Monday 7th November 2022 – 14:00 CEST.
The project is looking for SMEs or Mid-Caps to address one of the following challenges:
Warehouse management
Logistics
Graphical overlay design for core UI
Clean rooms and clean environments
Metrology and reconstruction
Machine learning based material characterization
On this Open Call, 5-8 companies will be funded. You will find more information about the call on the project website: https://vojext.eu/open-call-2/
The applications to the open call are open until 7 December 2022 at 17:00 CEST.
Registration for the 07 November Info session webinar is available following this link.
For further information: OpenCall@vojext.eu